Maestros's Mediterranean Restaurant
Kelowna, Canada

What We Did
Positioning, Brand Architecture, Brand Experience, Brand Identity, Messaging, Packaging & Collateral Design, Brand Guidelines, Uniform Direction, Brand Photography, OS&E Styling, Website Design
A Mediterranean adventure on the shores of the Okanagan.
Hospitality Story
Maestro's sits at the base of Manteo Resort in Kelowna, BC. The landmark hotel dates back to 1953, and for the last several decades has hosted a restaurant with unparalleled views and service overlooking lake Okanagan. As Kelowna has evolved over the years, Argus Properties, the owners of Hotel Eldorado and Manteo Resort saw the need for a forward-thinking concept to attract a higher tier of guest in a booming tourist down.
We started by conducting market research to get a better understanding of the local dining scene and the preferences of our target audience. We found that many guests were looking for more innovative and contemporary dining options, and that there was a lack of Mediterranean restaurants in the area that really stood out.
With this in mind, we set to work on a new brand strategy for Maestro's. We focused on positioning the restaurant as a unique and forward-thinking Mediterranean dining destination, with a menu that featured both traditional and modern dishes. We also aimed to create a upscale and chic atmosphere that would appeal to a more sophisticated clientele.
To bring our vision to life, we developed a new logo and visual identity for the restaurant. We chose a sleek, modern font and a color palette that incorporated bold shades of blue, green, and burnt orange which we felt would help to differentiate Maestro's from its competitors.
Next, we turned our attention to the restaurant's marketing efforts. We developed a comprehensive print media package replete with coasters, menus, take out materials, and stickers. Our team custom sourced and selected uniform materials, including aprons and badges and also worked with local media outlets to generate buzz and build the restaurant's reputation as a top dining destination in the area. What resulted was a purpose-built brand and restaurant that serves not only the hotel clientele, but acts as a destination dining location both in and outside the city of Kelowna.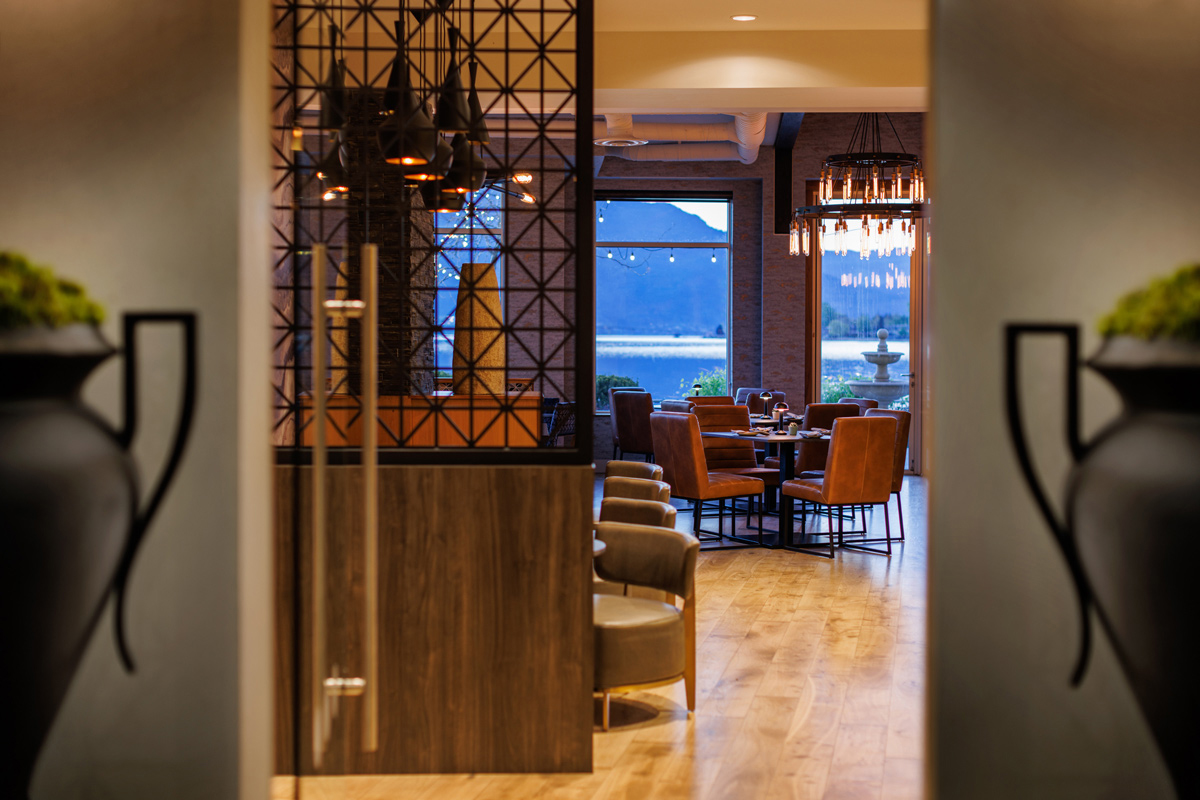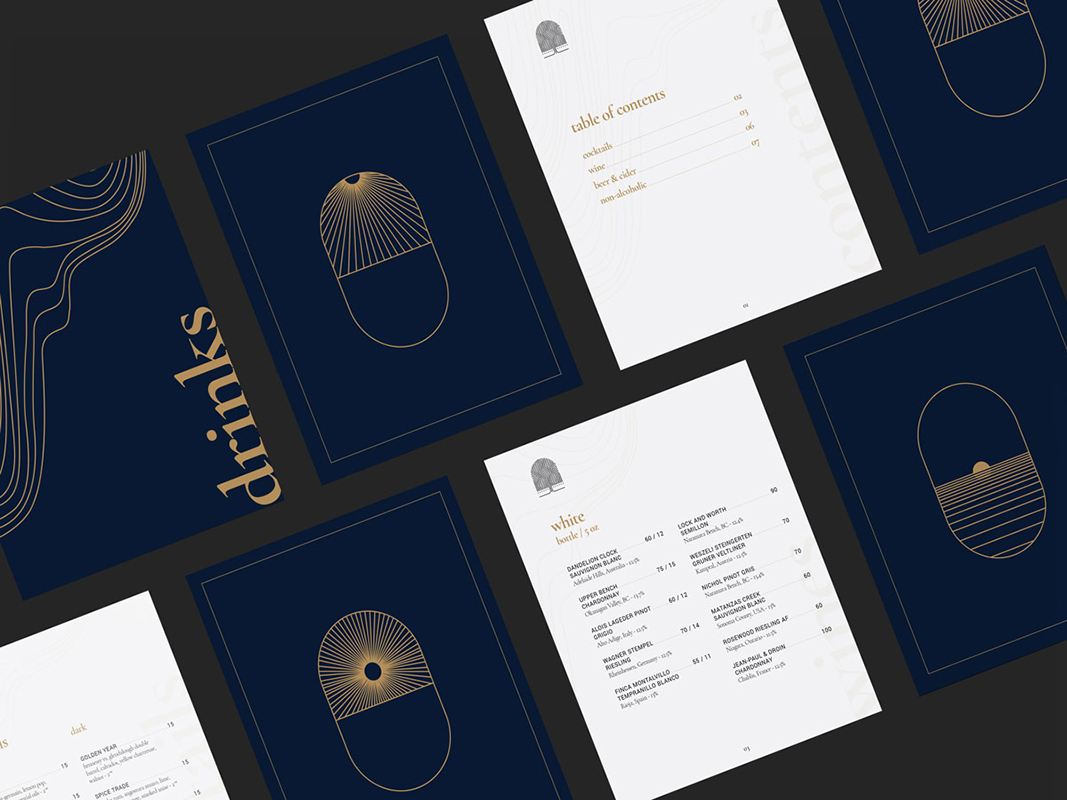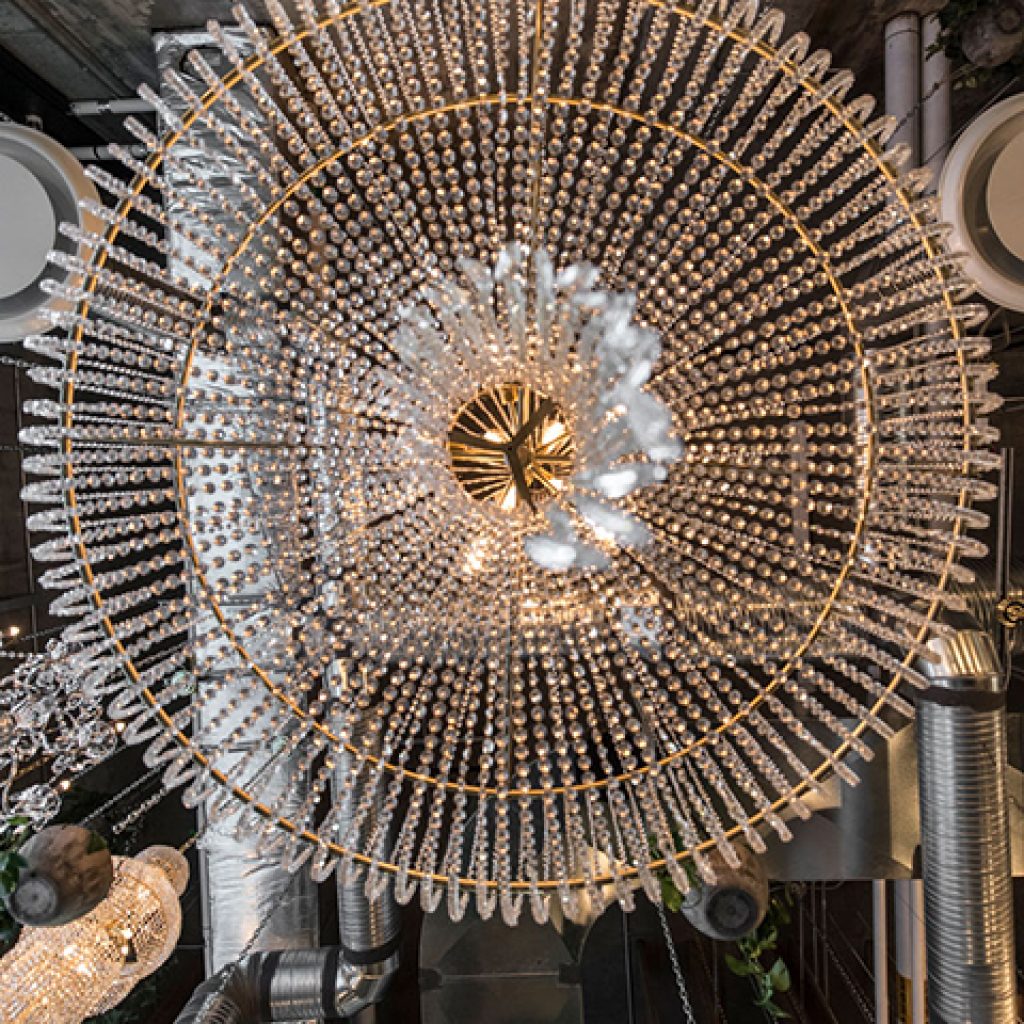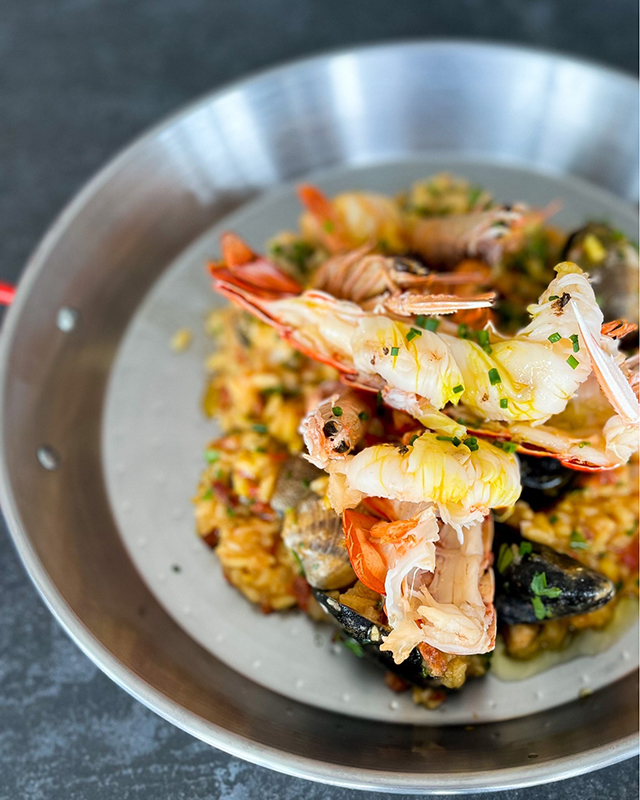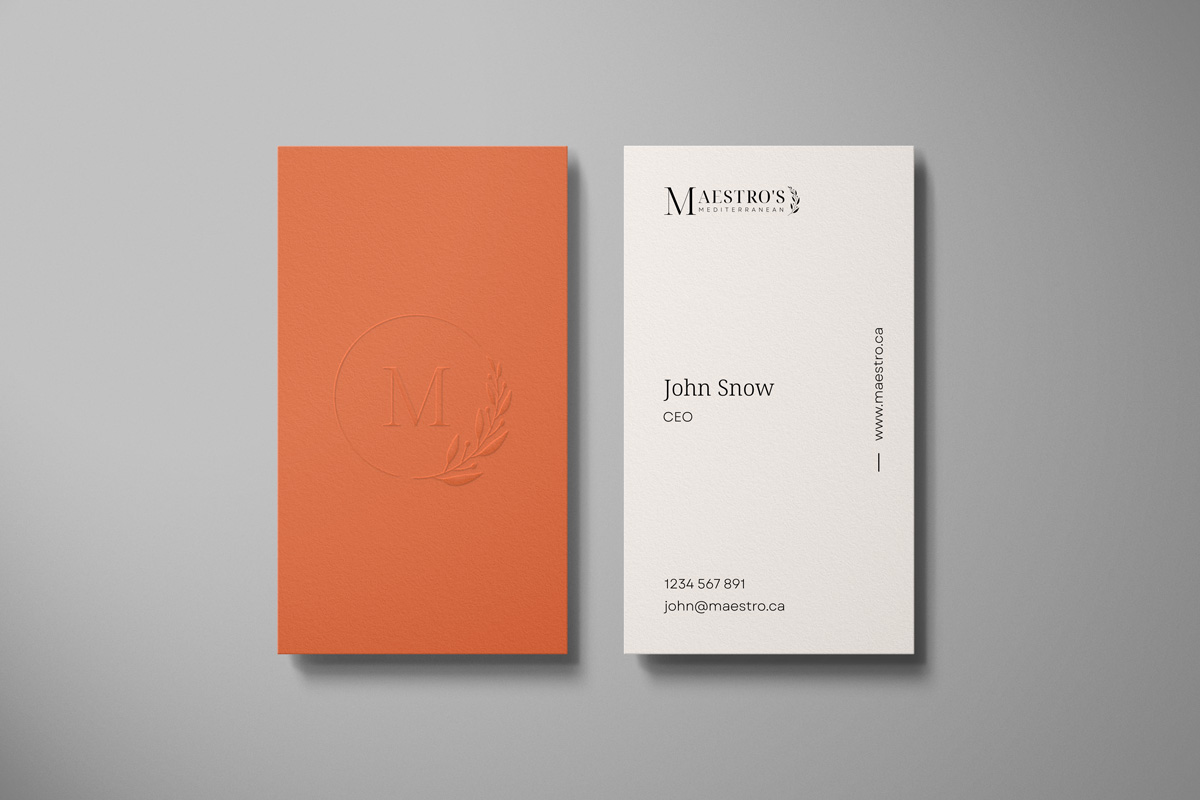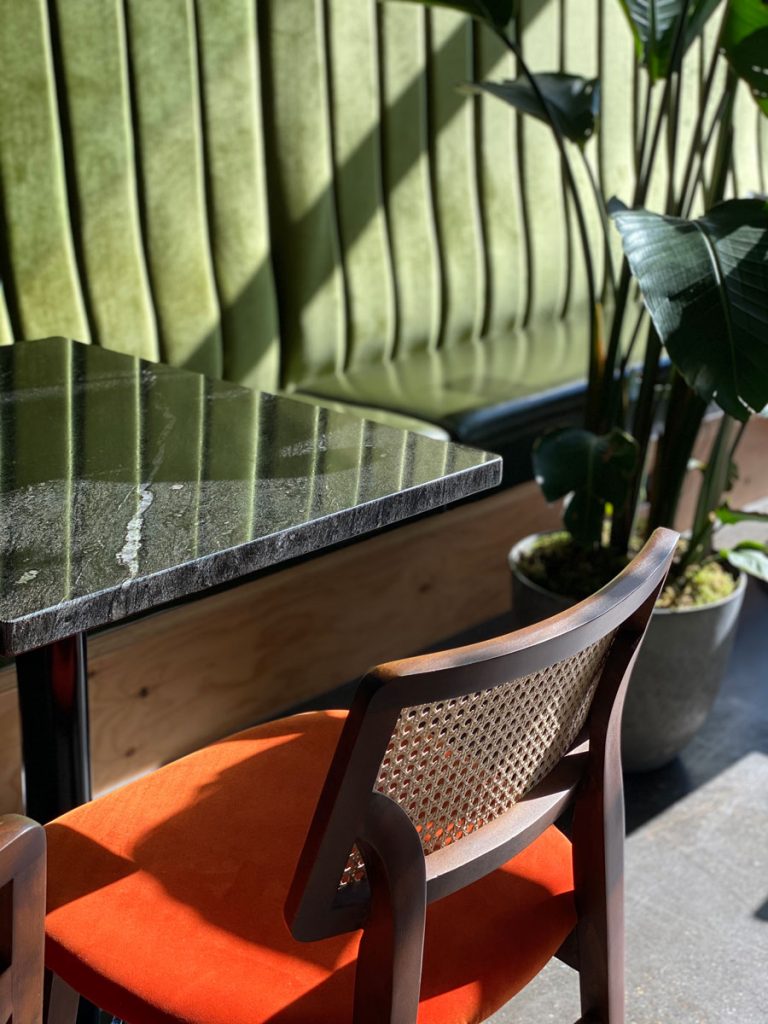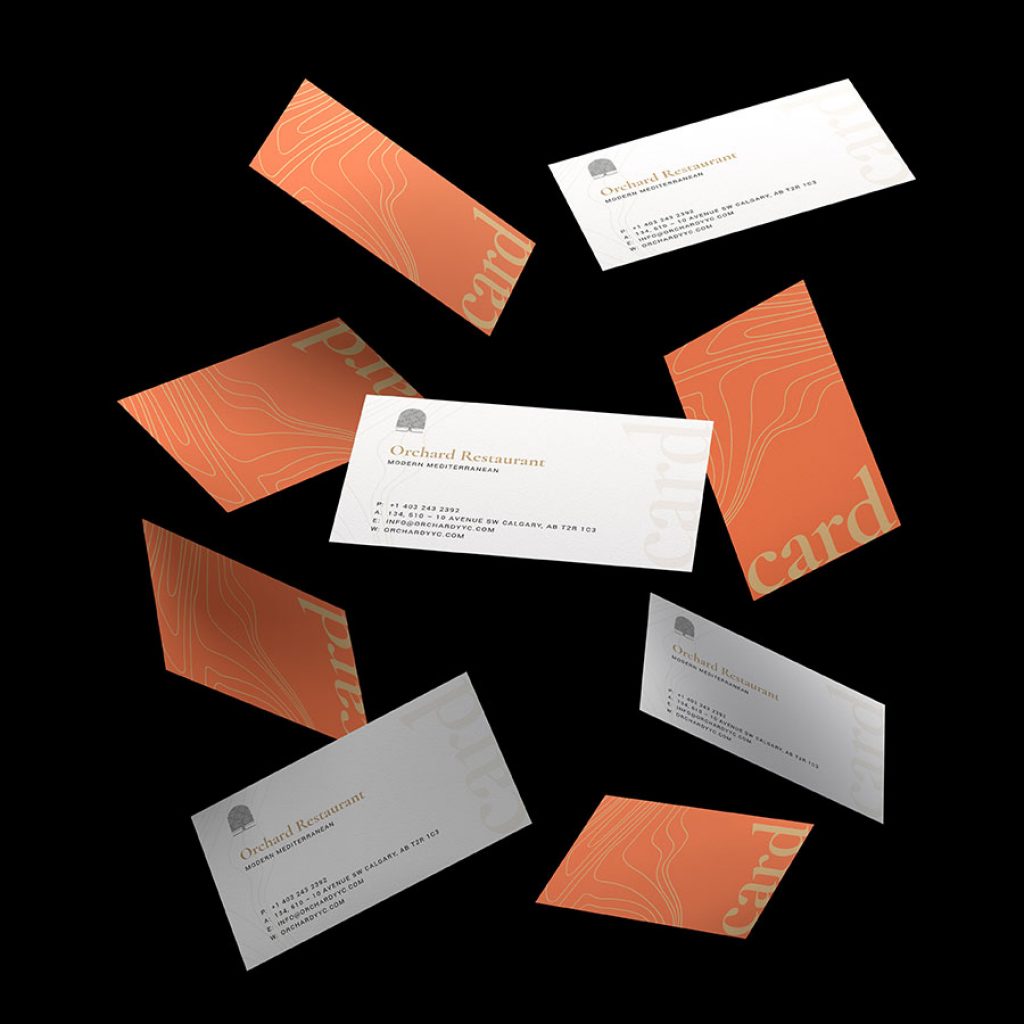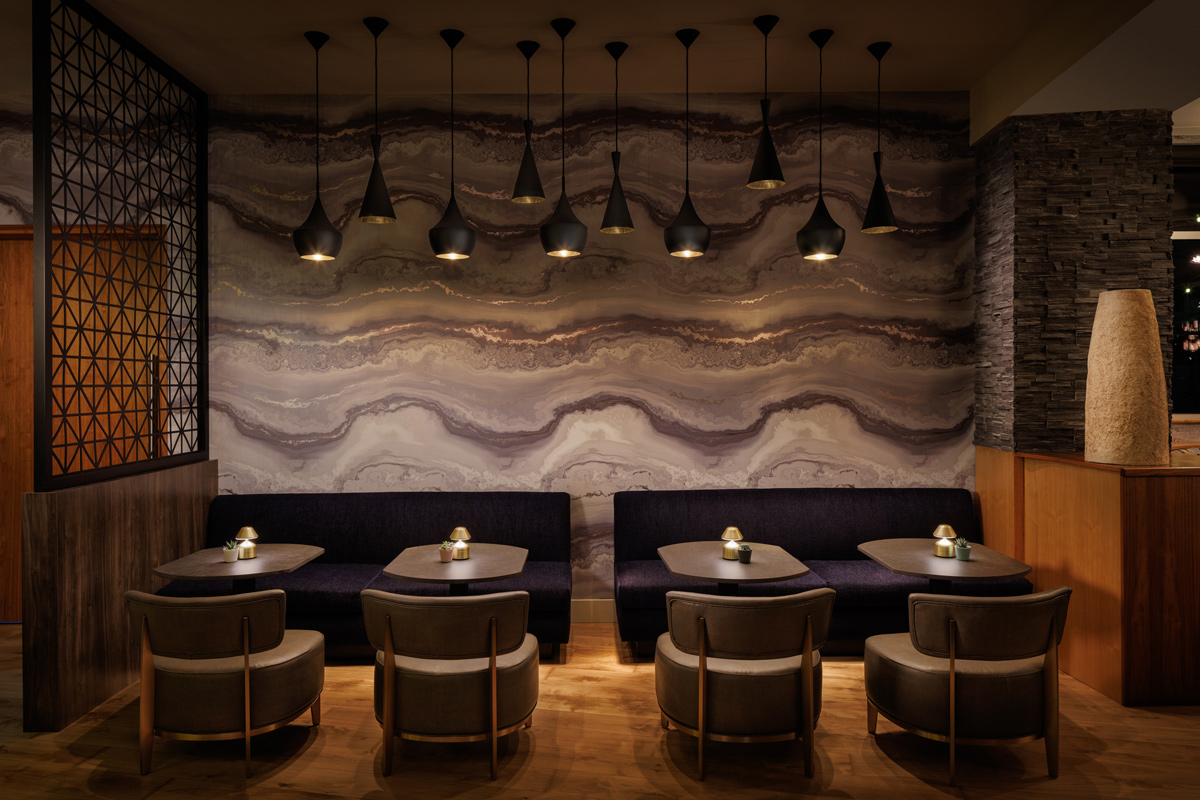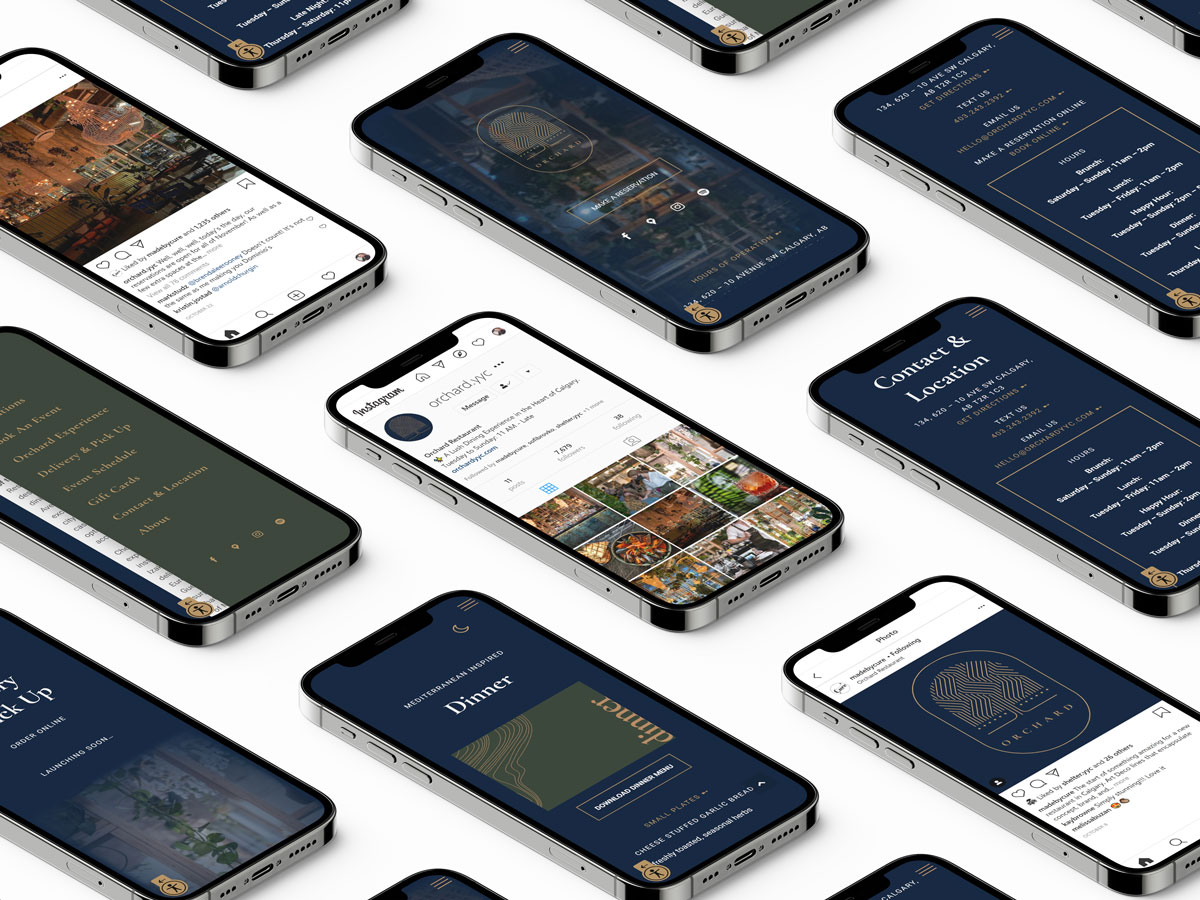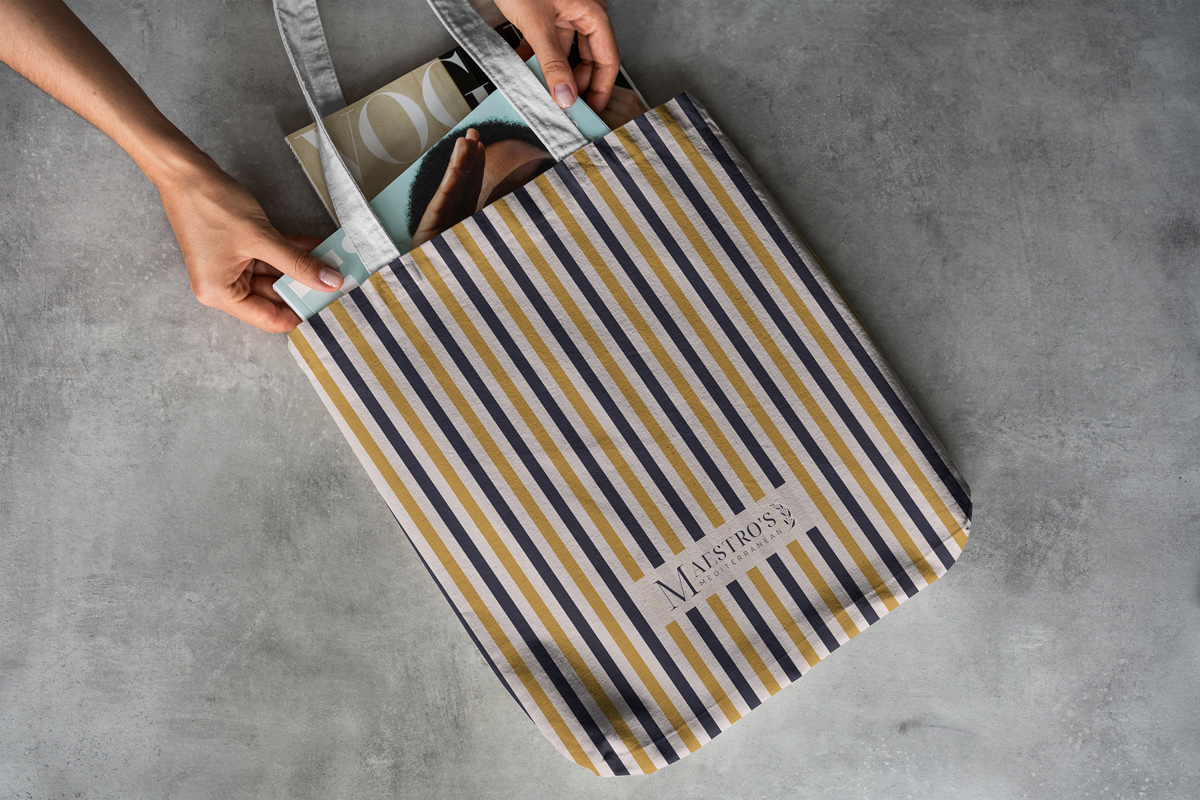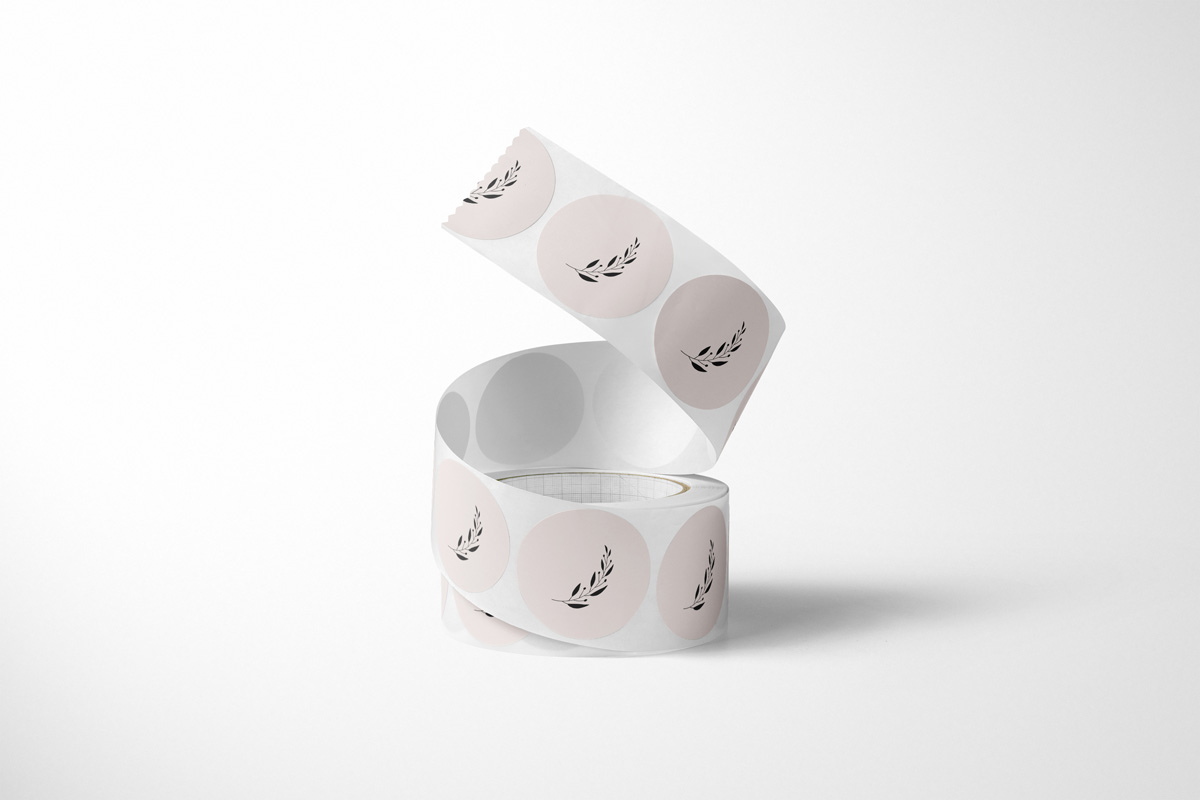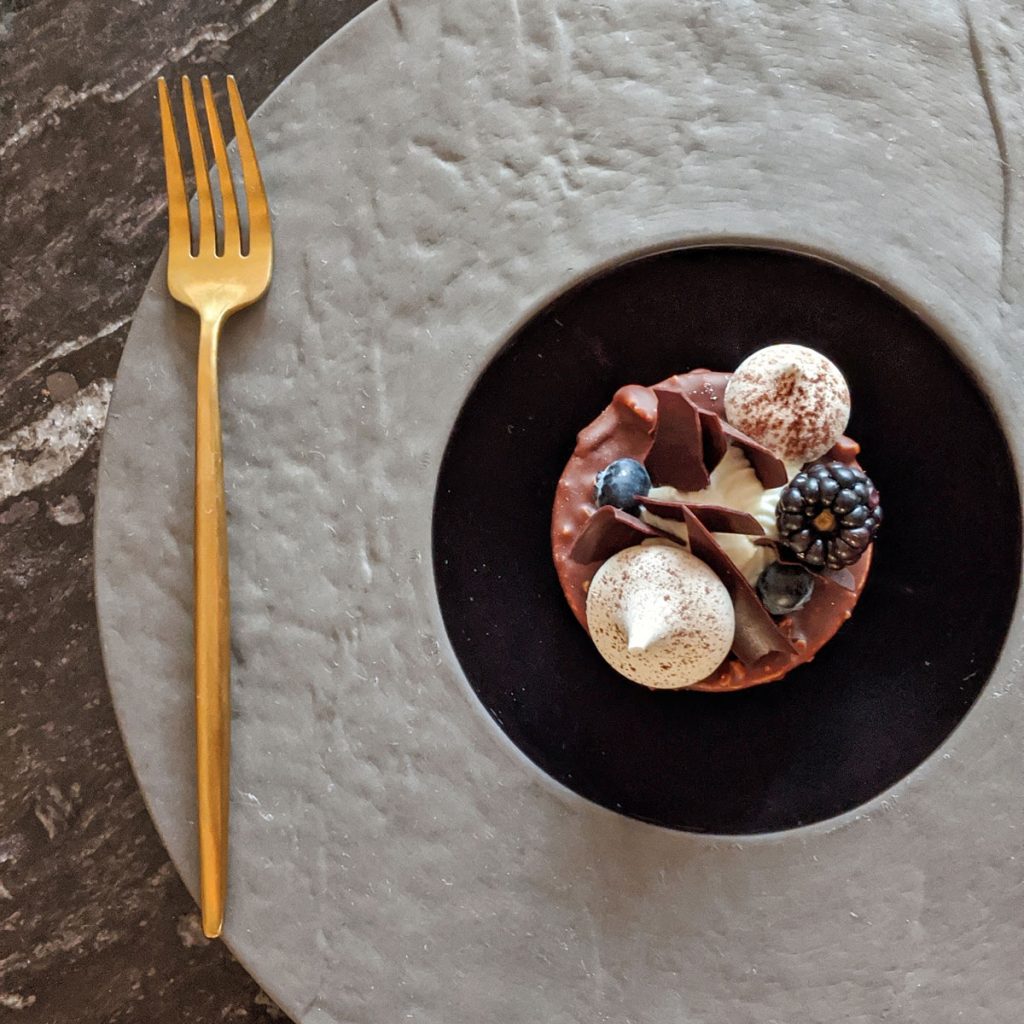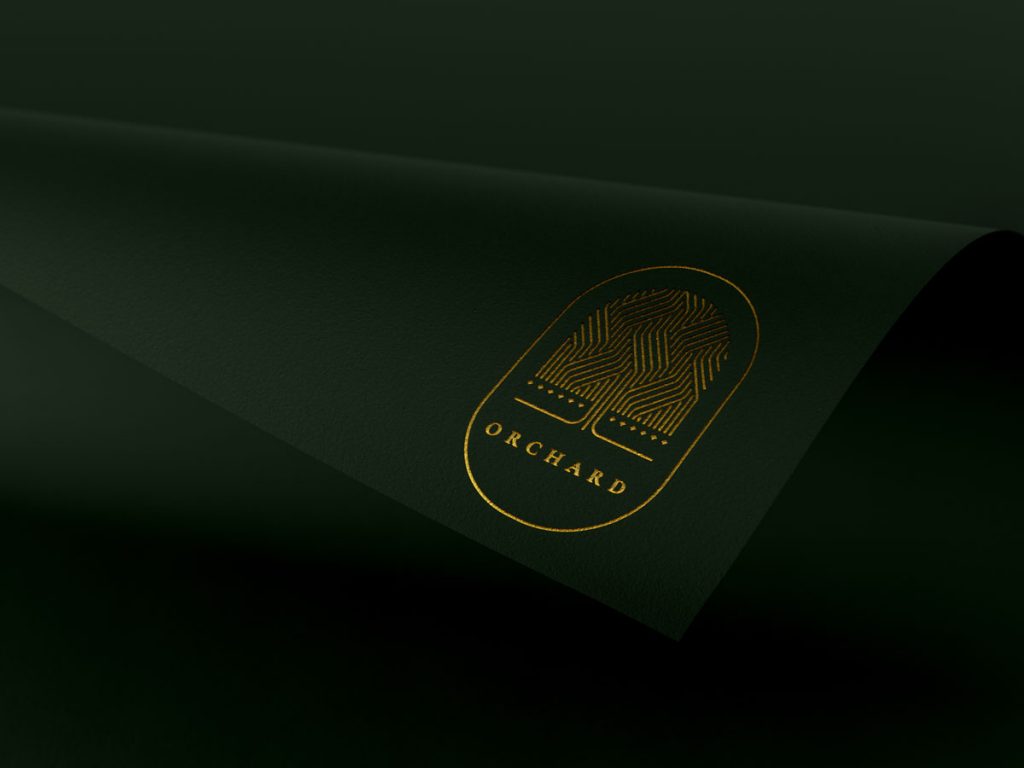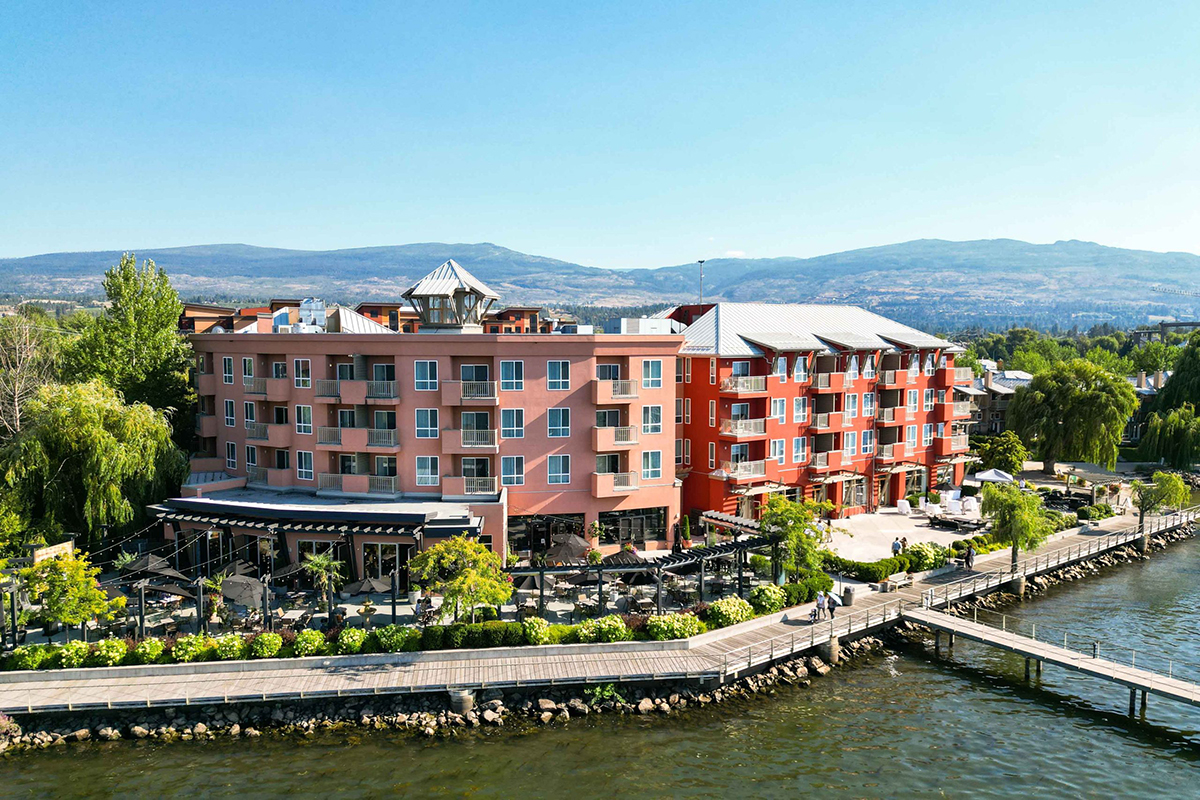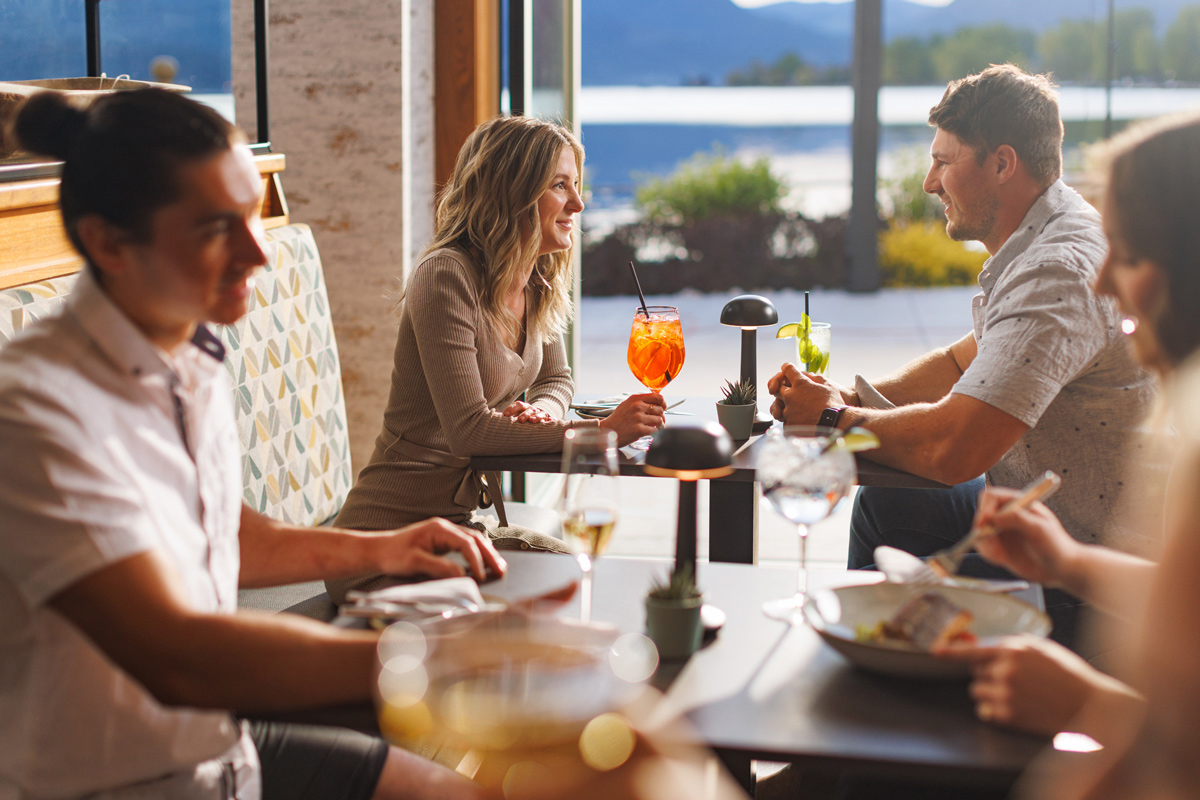 Final Word
Maestro's was conceived to be a beacon of class, and a shore-front icon of the growth Kelowna has experienced, and to establish itself as a staple interior-BC dining destination for years to come.